The purpose of this help desk guide is to demonstrate how to switch between Foxit Reader and the Edge web browser for opening PDF files. You might want to use this in cases where you have a personal preference which app you like better or there is an issue with one of the apps, for example Foxit not printing correctly while Edge prints the PDF file fine. The first part of this guide will show how to switch on the fly, the second part how to change the default app for PDF's.
Switching between Foxit and Edge on the fly -- Right click on the PDF file, choose Open with, then choose either Foxit Reader or Microsoft Edge (this will be one-time only and not change your default option):
Second scenario -- changing your default PDF app. This would come in handy if you prefer most of the time for a certain app to open your PDF files.
Right click on the PDF file, choose Open with, then choose Choose another app: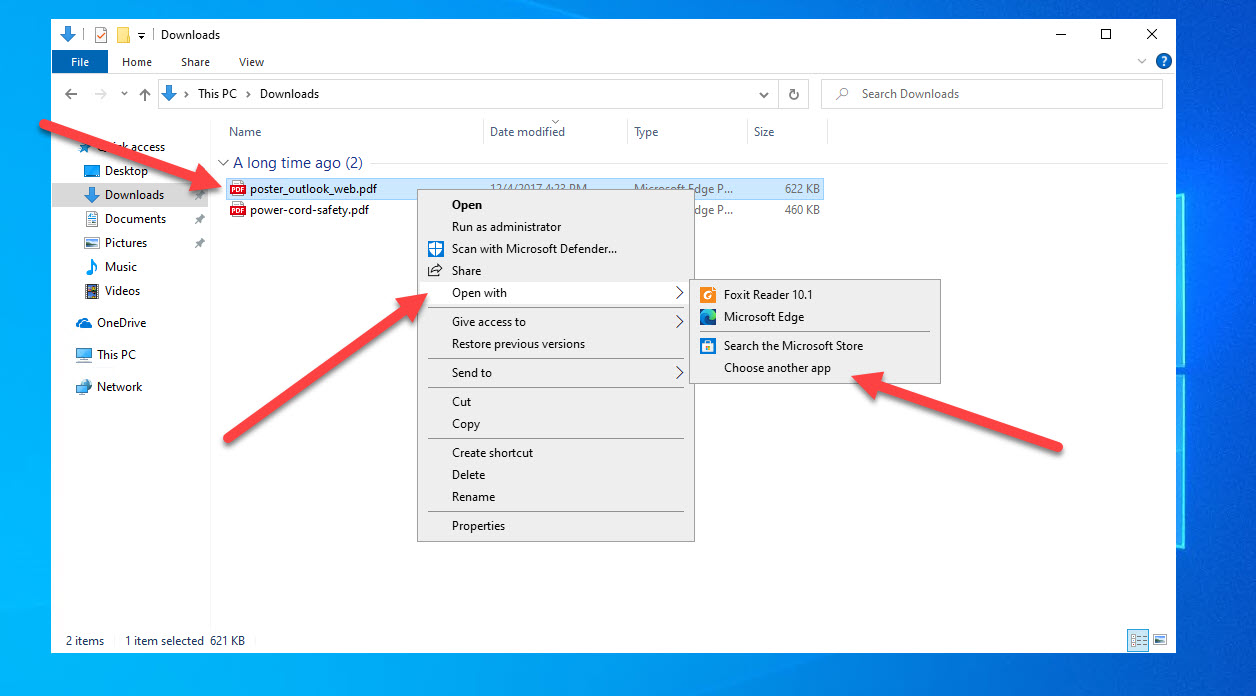 Choose between Microsoft Edge or Foxit Reader, make sure you select the "Always use this app to open .pdf files" check box and click OK to finish. This will change your default PDF app. However, you can easily change your default to another app by following these steps again.